some visual art by Nadja Kutz (2011/2012)
portrait:
A User Had Killed My Baby
(Gifanimation)
romantic-montmartre-style Safe
oneline drawings:
Some busts at Bode Museum, Berlin drawn (approximately) in one line: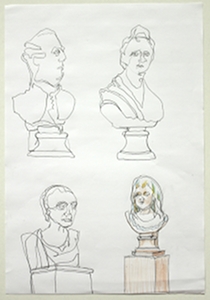 pencil, DIN A3
figure drawings:
I haven't done any figure drawings for quite a while, here images from the one and only session in 2011 (which was sofar also the last session I have taken):
5 min (each)
| | |
| --- | --- |
| | |
| pencil, DIN A3 | pencil, DIN A3 |
10 min (each)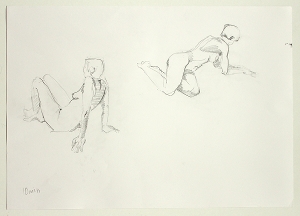 pencil, DIN A3
products:
some freehand drawings (2011)
| | |
| --- | --- |
| | |
| copic marker, DIN A3 | pencil, DIN A3 |
fotography:
ausstellung mit silikatglas linse (2012):








Carikatur: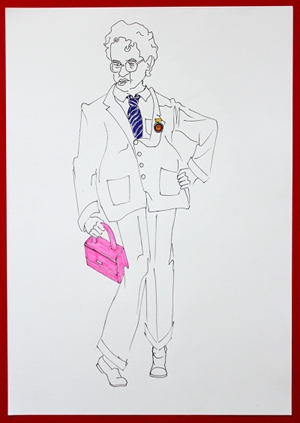 PR Disaster bei der Meilander Haute Couture: Der Orden des Herrn Majors war zu schwer. (All characters appearing in this work are fictitious. Any resemblance to real persons, living or dead, is purely coincidental.)
other
-there is also some older
art on the art education page
-
"low art"
contains some media art which didn't make it into the frontpage selection